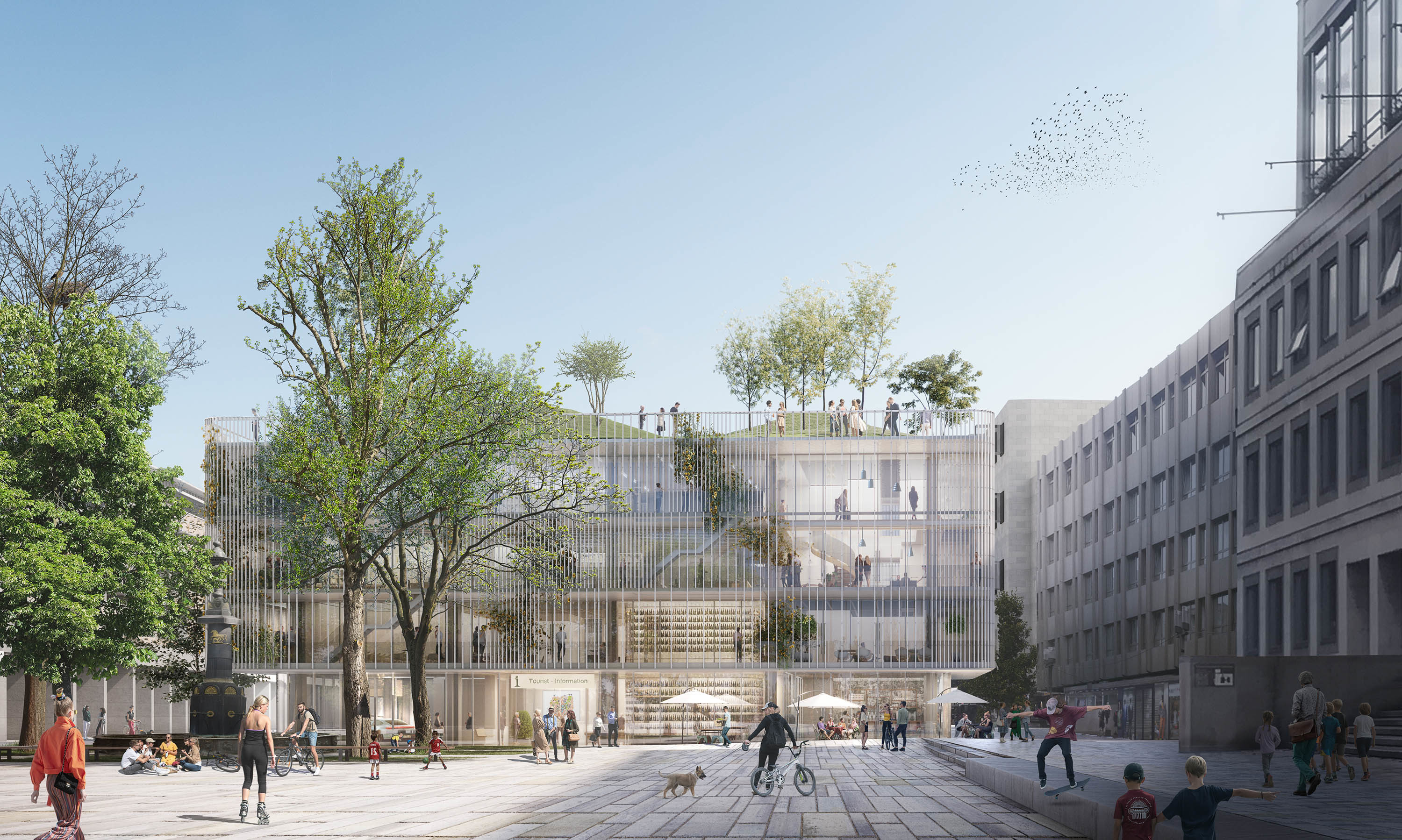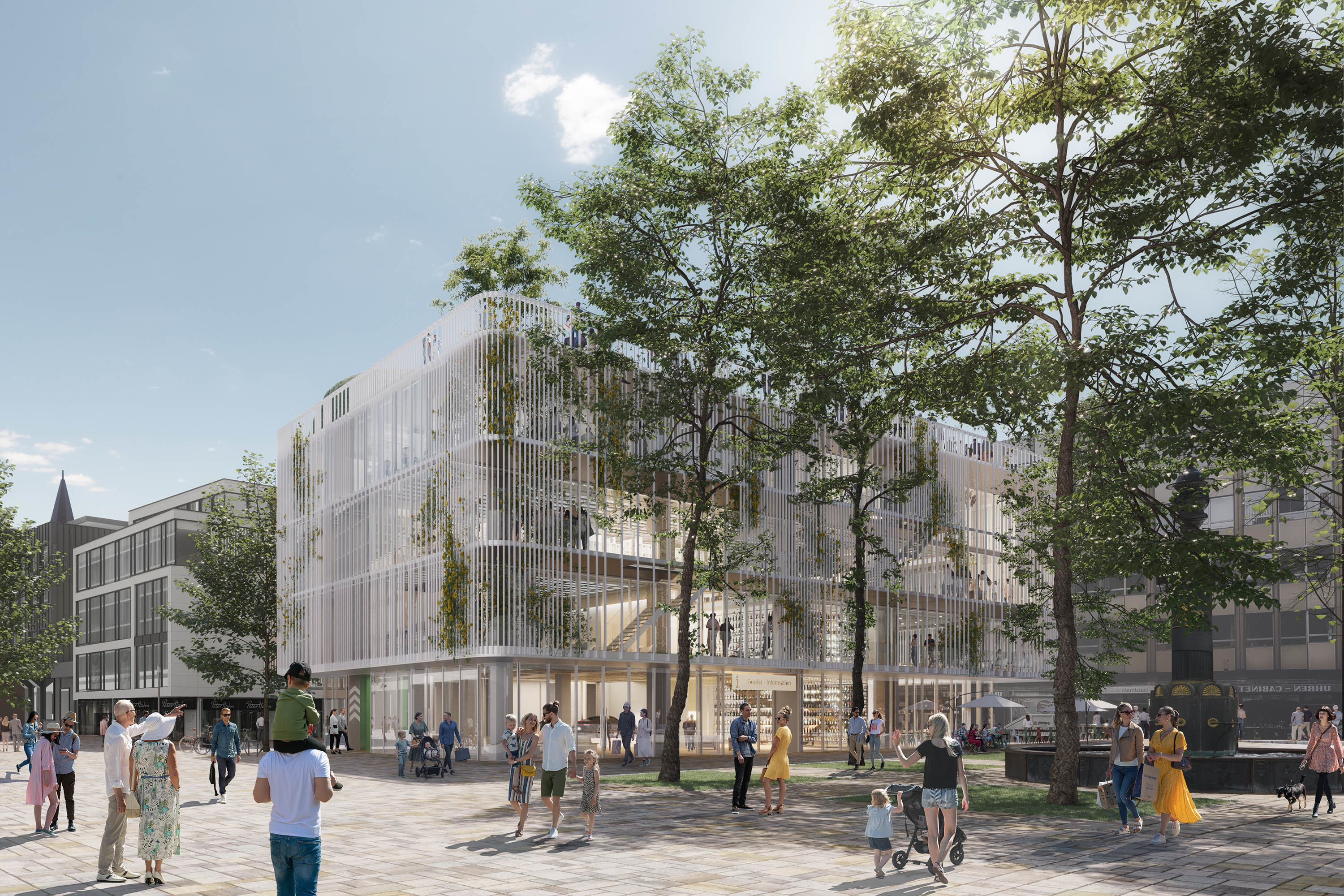 Haus des Turismus
Remodeling of the tourism centre, Stuttgart (Germany)
Right in the historic centre of Stuttgart, on the main market square with the City Hall, the tourist information centre represents the city and the region. It must therefore symbolize its riches and its particularities: technology, art and culture, cuisine, wine, but also nature, and in particular the exceptional geographic situation of this city surrounded by hills.
The strong character of the much-altered existing building had charmed us, and we decided to preserve as much of it as possible and to make the most of it.
The existing volume is completed to become a precise parallelepiped with rounded corners, floating on a transparent base. A cantilevering strip of balconies is added along the full length of the façade on the market side in order to create external spaces that forge a strong link with the city.
The envelope of the building is made up of vertical batons in white terracotta, the density of which varies according to the internal function at that point. It provides solar and/​or visual screening for the users, and ensures the unity of the ensemble, giving it a new identity.
Inside this parallelepiped, the existing structure in concrete has been precisely scooped out at times to provide double- or triple-height areas, creating ​'surprises' that are visible from the outside. Housing specific functions (wine bar, auditorium, atrium, restaurant), these volumes, full or empty, like precious objects in a display case, reveal to the outside world the intensity of life that animates the building. This open architecture invites a multiple range of uses, a diversity of users, and a mix of cultures.
The project proposes an interior/​exterior circulation via stairs, footbridges and floorplates, that ends on the roof with a roof terrace landscaped with hills that echo those of the surroundings, with a valley that becomes an events platform, and terraced promontories that serve as belvederes.
Programme: Renovation. Offices, reception/​tourist information for the public, gastronomy, events | Client: Stuttgart Marketing/​City of Stuttgart | Area: 3'500m² | Architects: CroMe Studio (Paris), in collaboration with Alidinger Architekten (Stuttgart) | Images: Lemonsbucket (Madrid) | Date: June-July 2021 | Location: Marktplatz, Stuttgart, Germany